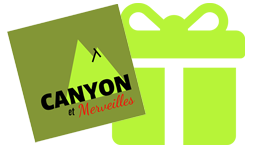 Give a sports gift voucher!
A great idea to please someone close to you, and in an original way! Contact us to order a canyoning or via ferrata outing and we will send you your gift voucher which is valid for one year; it is possible to customize the voucher and print it out. And all that's left is to give it to the person of your choice.
Breil-sur-Roya, Alpes-Maritimes
All the canyon departures leave from Breil-sur-Roya, a village in the countryside just inland of Nice, Menton and Monaco in the Alpes Maritimes in the PACA region.