A water sport
Which you can enjoy as a family or with a group of friends; there are canyons suitable for all abilities.
You won't believe your eyes!
No no, you won't be getting on a boat!
Canyoning is classed as a water sport because most of the activity takes place in water. You can leave your boat behind but don't forget your sports shoes! You will be equipped with a neoprene wetsuit for your comfort, and a helmet and a harness for your safety.
As the name suggests, the playing field of canyoning is a canyon.
As soon as you step foot in a mountainous area, canyons are everywhere. A canyon is quite simply a rift between two mountains, which varies in length and width. You will be descending these rifts by foot, abseiling, sliding down natural waterslides, and of course jumping into pools and waterfalls.
These waters of varying shades of blue are to be found nestled amidst a wild and rich vegetation; incredible!
You will probably have figured out that in order to go down a canyon you must first climb up to the starting point… by car or by foot depending on the access. It is an activity which you can share with your family or friends because there are canyons for all abilities, for a fun day out full of sensations!
So are you ready to go down?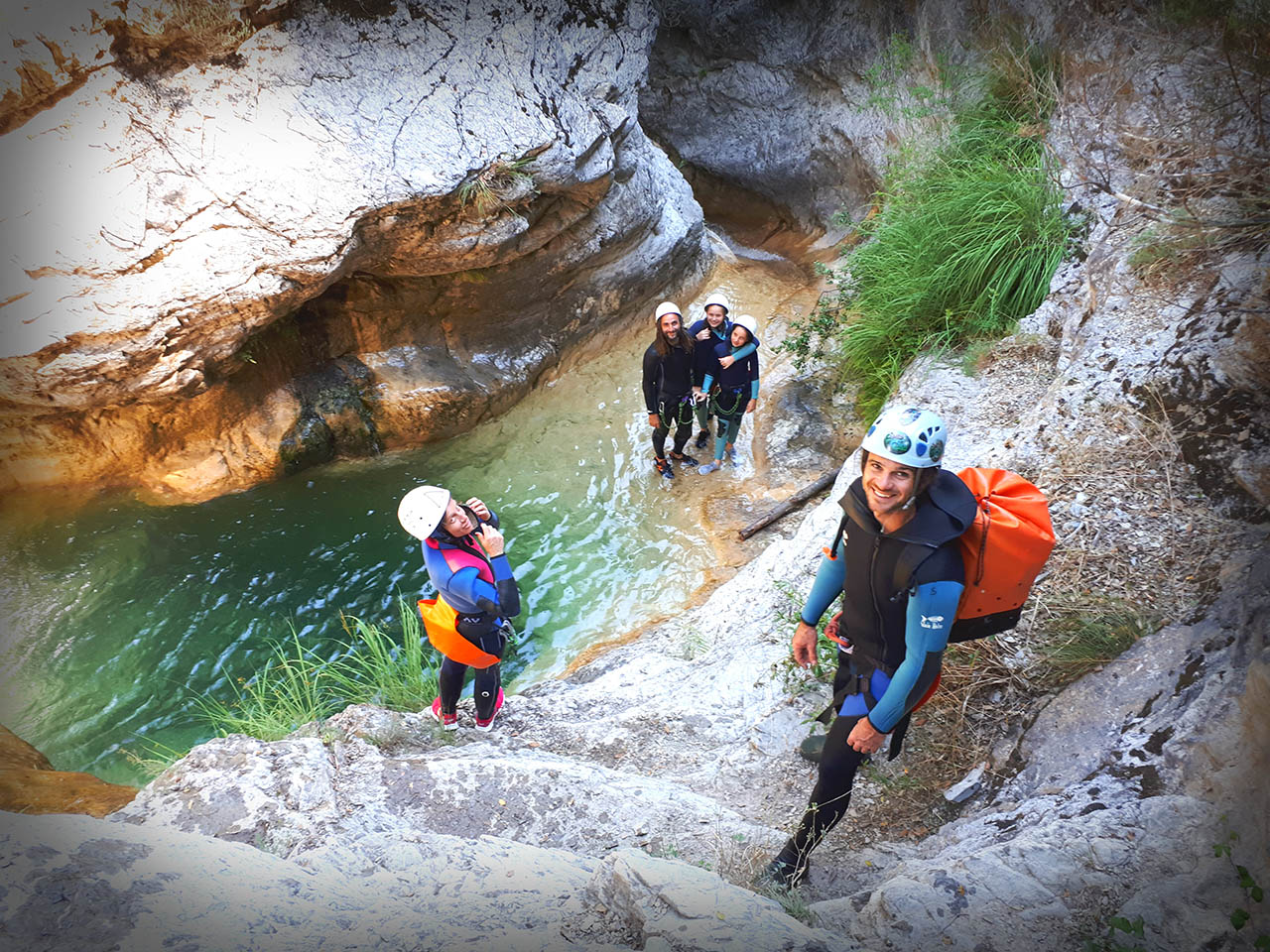 Audin canyon
Level easy / 51 €
There is no doubt that the canyon of Audin in Italy, 10 minutes from the village of Breil-sur-Roya is a little marvel. You will be amazed by the heavenly surroundings and the crystal-clear turquoise pools! A natural waterworld.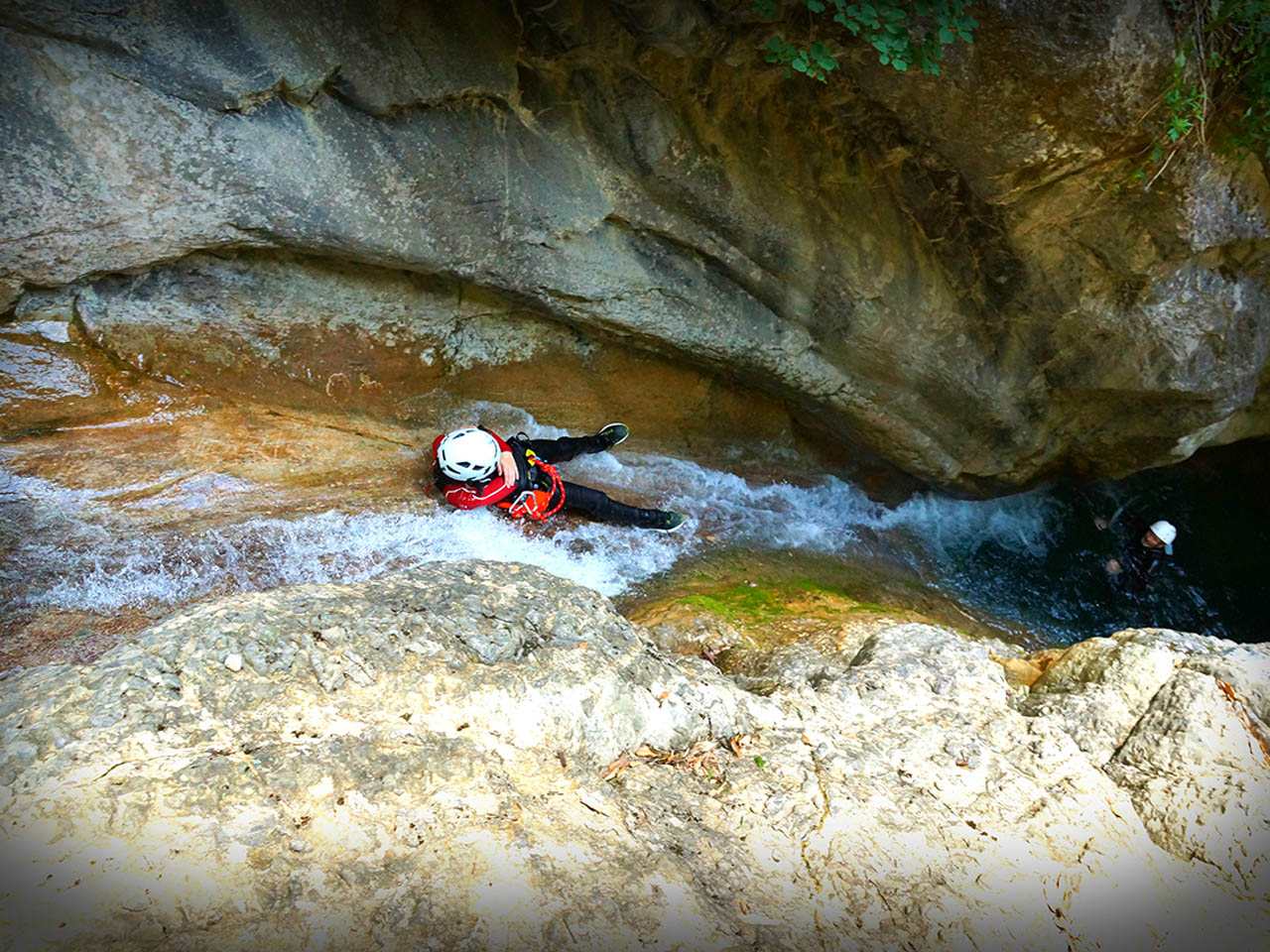 Carleva canyon
Level intermediate / 65 €
The lower end of the Carleva is a little frequented canyon. You will have the chance to practice canyoning far from the crowds, which is rare!
A canyon which offers a grandiose route passing through unexpected surroundings. The programme: big waterslides, multiple jumps (optional) and a section with a roap!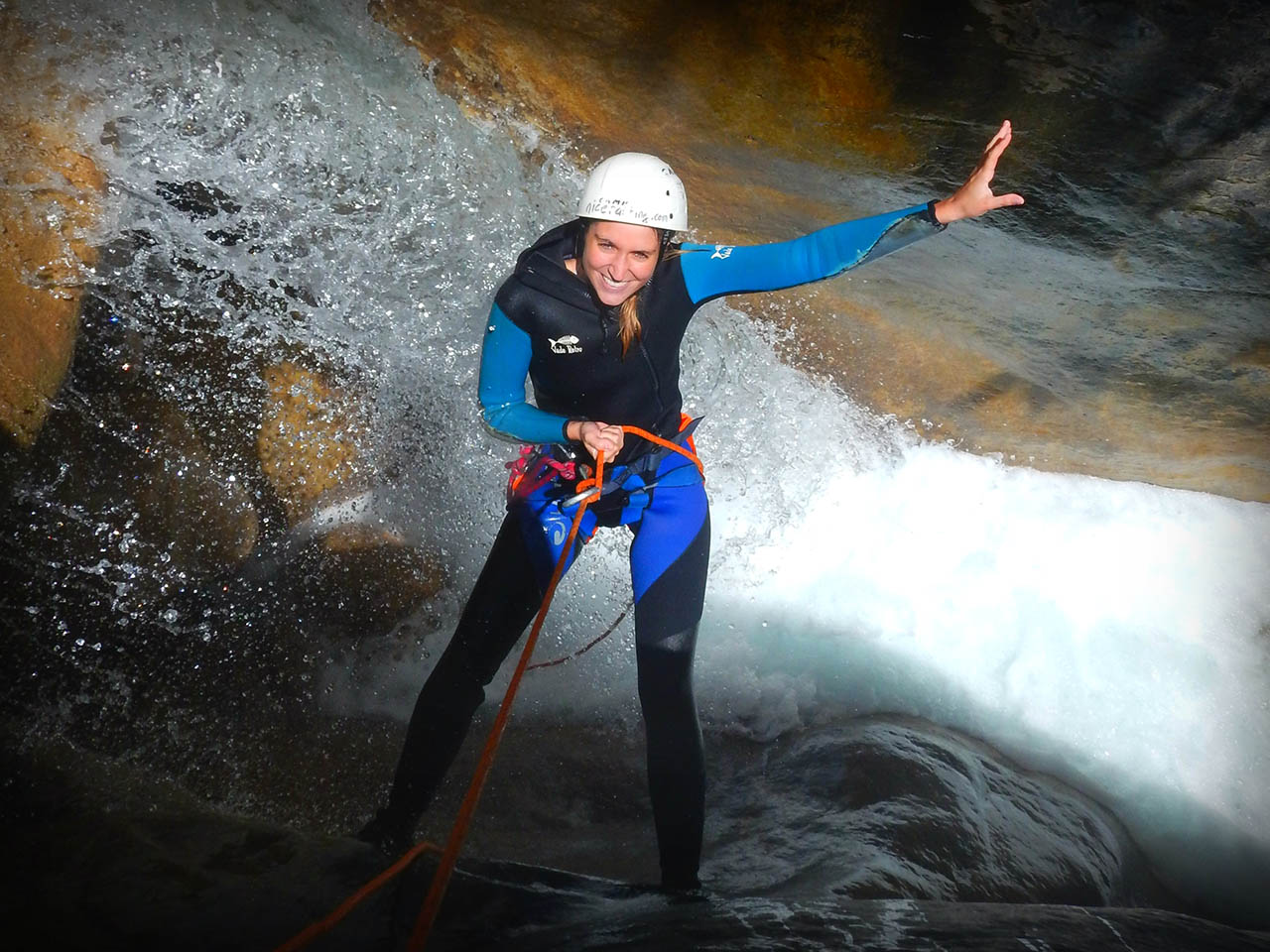 Maglia canyon
Athletic level / 65 €
In the Roya valley, 15 minutes from the village of Breil-sur-Roya, the Maglia canyon is a rare pearl, a mythical canyon known for its' splendour. Before visiting this canyon it is difficult to imagine such an exotic context in the countryside just outside of Nice! : crystal-clear turquoise swimming passages, deep pools and a visit to a famous cave nestled amidst magical vegetation.
Morghé canyon
Expert level / 70 €
Particularly vertical, the Morghé canyon is the most beautiful known canyon in the Maglia; your day will be spent here. The main activity during this canyon is absailing, the highest descent measuring 60 metres. Passionate absailers with be delighted. During this athletic route you will come across superb suspended pools.
Breil-sur-Roya, Alpes-Maritimes
All the canyon departures leave from Breil-sur-Roya, a village in the countryside just inland of Nice, Menton and Monaco in the Alpes Maritimes in the PACA region.
Gift voucher
Give a sports gift voucher!
A great idea to please someone close to you, and in an original way! Contact us to order a canyoning or via ferrata outing and we will send you your gift voucher which is valid for one year; it is possible to customize the voucher and print it out. And all that's left is to give it to the person of your choice.